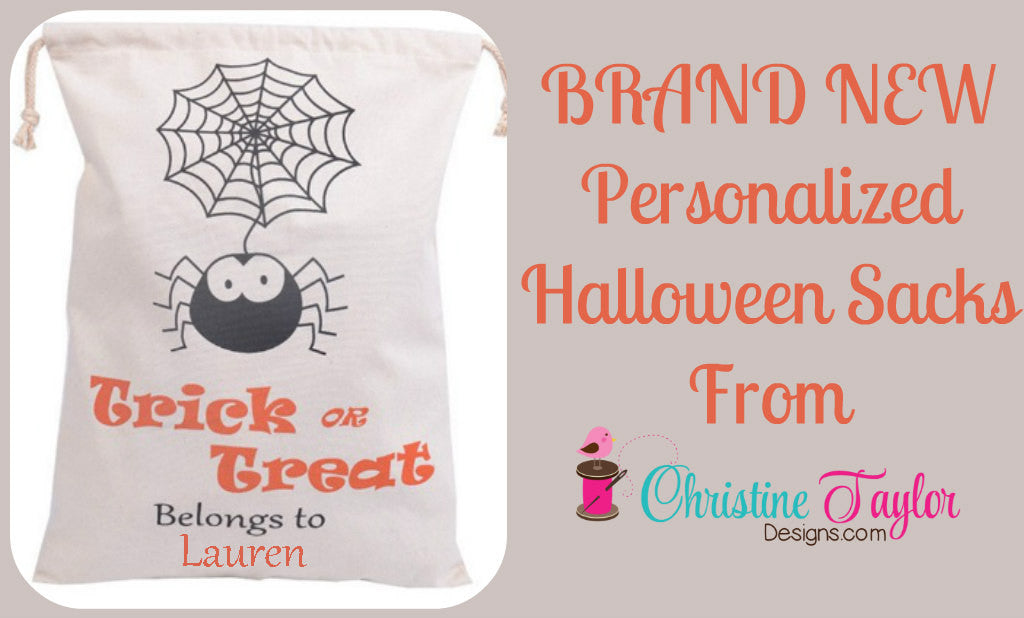 Personalized Halloween Sack - Spider Design
Perfect for collecting all your little ones treats as they make their way through the neighborhood.
These sacks come in 3 designs this year!
You can personalize your sack with a name to keep all that candy straight!
These sacks are a great quality and can be used year after year.
They measure 13.5" by 17" and have drawstring handles at the top.